The ASBMR Hartmut H. Malluche Early Career Investigator Award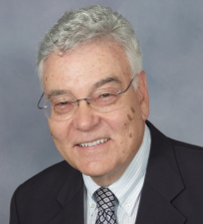 "Quantitative evaluation of the abnormalities of bone plays an increasingly important role, not only for research but also the development of new therapeutic agents and establishment of their effects. This is a goal worthy of pursuit that will require communication between bone laboratories and ongoing quality assurance by both junior and senior members of the field."
-- Hartmut Malluche, M.D., ISBM Past President and Founder
Purpose of Grant:
The purpose of this program is to promote the professional and technical development of exceptional early career basic, translational, and clinical researchers in skeletal biology. Specifically, this award will provide financial support to attend and present at the International Society of Bone Morphometry (ISBM) meeting. The core mission of the ISBM is to educate and train clinicians and scientists in all aspects of bone morphometry, to provide a forum for experts to share and develop their research, to set standards within the field for skeletal imaging and morphometry, and to advance novel therapies to support lifelong skeletal health. Since its inception, the ISBM has supported the advancement of cutting-edge quantitative imaging techniques for bone tissues. This includes emerging technologies such as spatial transcriptomics, 3D electron microscopy, tissue clearing, and in vivo imaging, in addition to continued refinement of standards for classical techniques in bone histomorphometry and computed tomography. The meeting format and program are designed to promote critical thinking and training in both classical and emerging techniques for the quantitative assessment of bone. Questions, discussion, and collaborative exchange are expected – with the aim of advancing rigorous methods for quantitative skeletal assessment.
This support from the ASBMR and Dr. Hartmut Malluche is intended for early career investigators to promote key interactions with senior investigators in the field and to provide training opportunities through the ISBM hands-on workshops. Award winners are required to actively participate in the full meeting, to present their research in a plenary oral session, and, if interested, to serve as a session co-chair with a more senior member of the society.
Eligibility (at the time of application submission):
Current ASBMR full or in-training member
Current ISBM full or in-training member
Early career investigator: graduate student, postdoctoral fellow, clinical fellow, or early career instructor/assistant professor (no more than three years as faculty)
Application requirements:
Abstract
Current CV or NIH style biosketch
Statement by the applicant about their career goals, their use of quantitative imaging in their research, and how this award would support their future trajectory (500 words max)
Letter of support from mentor (optional)
Grant:
Grant amount to be provided is $1,500
Process:
A total of ten early career investigators will be selected to receive the ASBMR Hartmut H. Malluche Early Career Investigator Awards to present their research for the 2024 ISBM meeting (Sept 30 to Oct 3, Toronto, ON, Canada – immediately after the 2024 ASBMR meeting). Completed application materials should be compiled as a single PDF and sent to isbm.society@gmail.com by May 30th, 2024. Late applications will not be accepted. Awards to be announced by July 2024.
Details can also be found on the ASBMR website.