Welcome to the International Society of Bone Morphometry (ISBM)
ISBM is a non-profit research 501(c)3 organization with origins in a series of Workshops on Bone Morphometry, the first of which was held in Ottawa in 1973. Our core mission is to educate and train clinicians and scientists in all aspects of bone morphometry, to provide a forum for experts to share and develop their research, to set standards within the field for skeletal imaging and morphometry, and to advance novel therapies to support lifelong skeletal health. This includes histologic, tomographic, and other advanced imaging modalities for basic, translational, and clinical studies in skeletal tissues to assess how bone cells function and respond to a variety of influences, such as hormones, cytokines, growth factors, and biomechanical forces as well as drugs used to treat bone disorders.
We welcome new members at all levels to join our efforts to develop and to implement quantative analyses of bone across scales. Our leadership panels include the ISBM Board of Directors, the ISBM Scientific Leadership Committee, the ISBM Young Investigator Committee, and the ISBM Working Groups. The full ISBM Congress is held once every two to three years.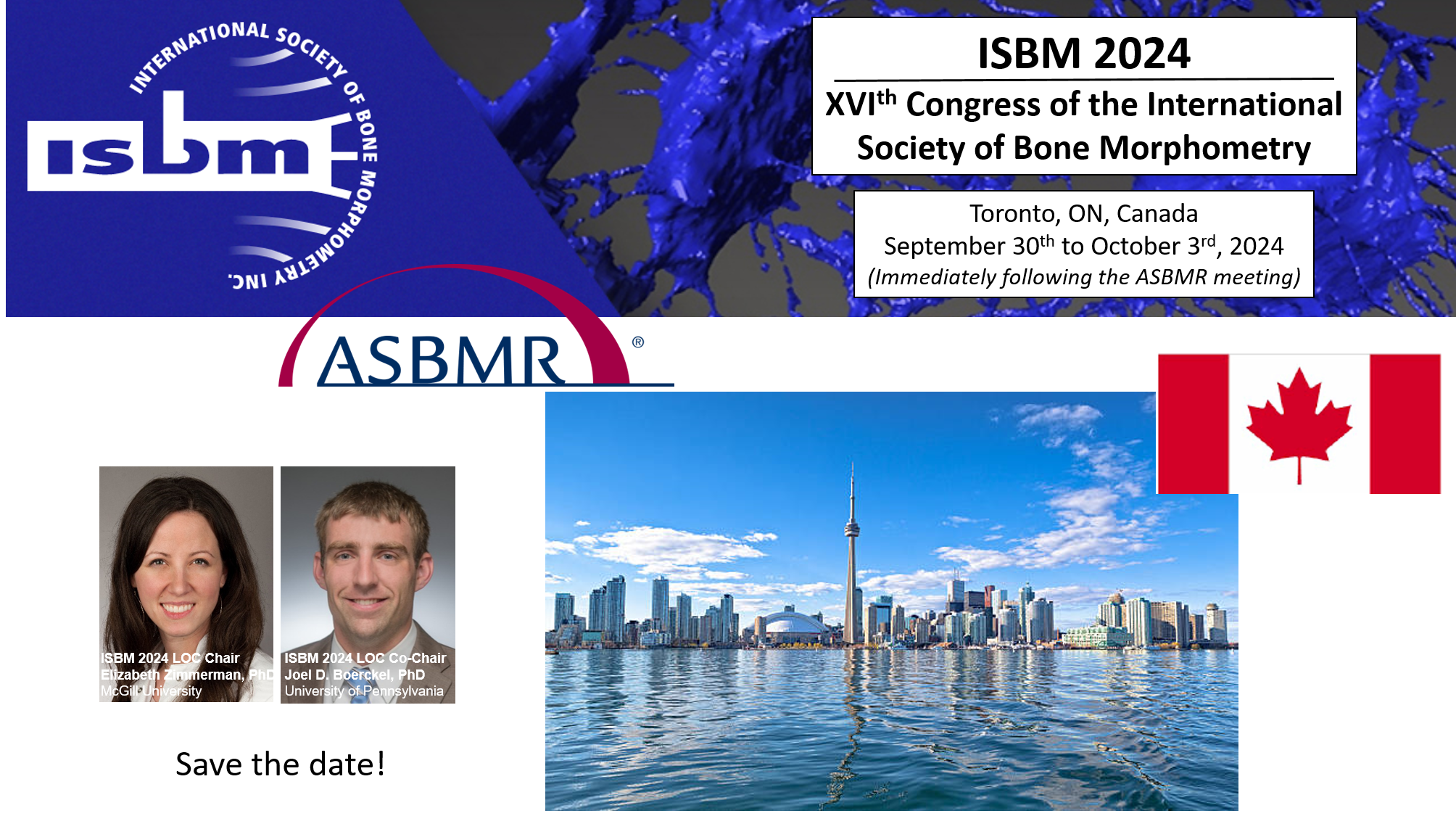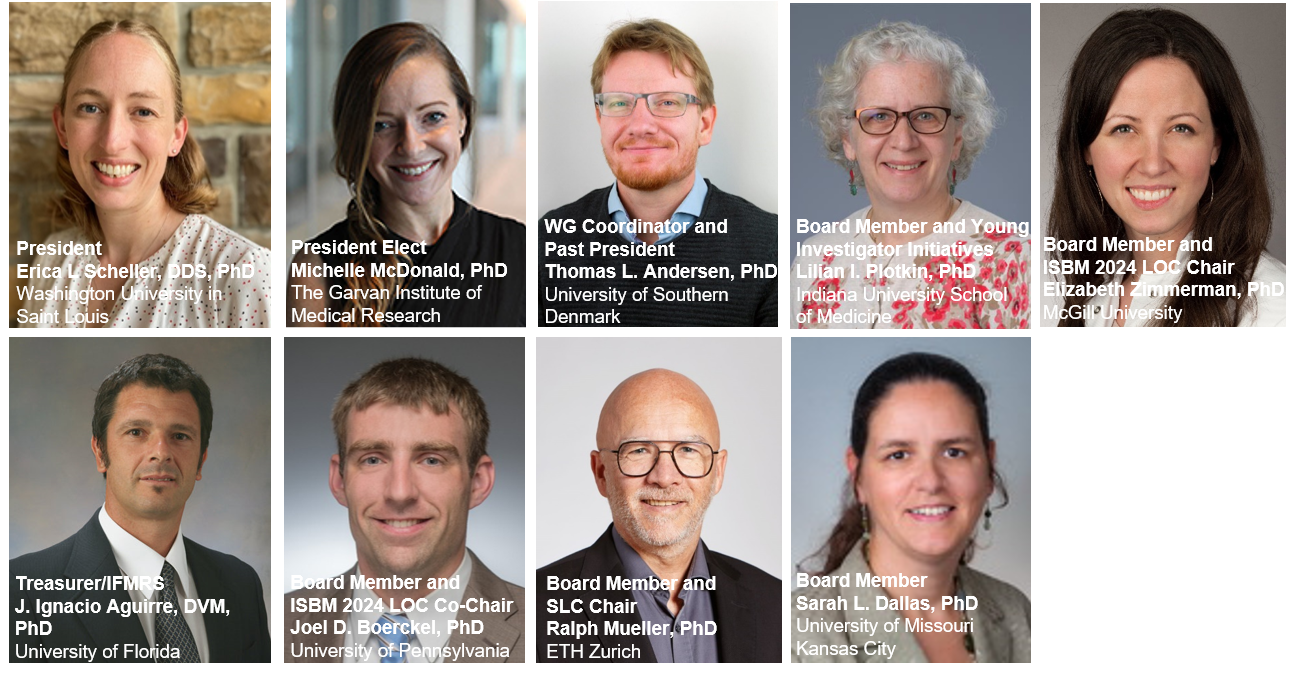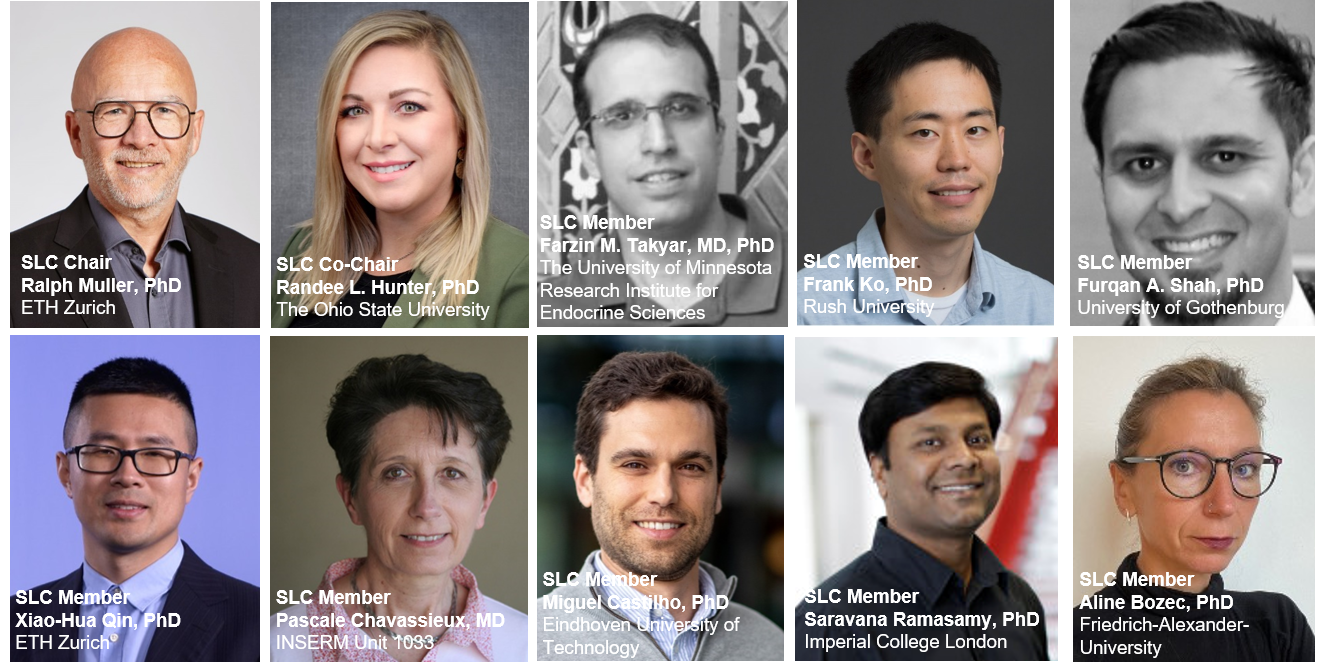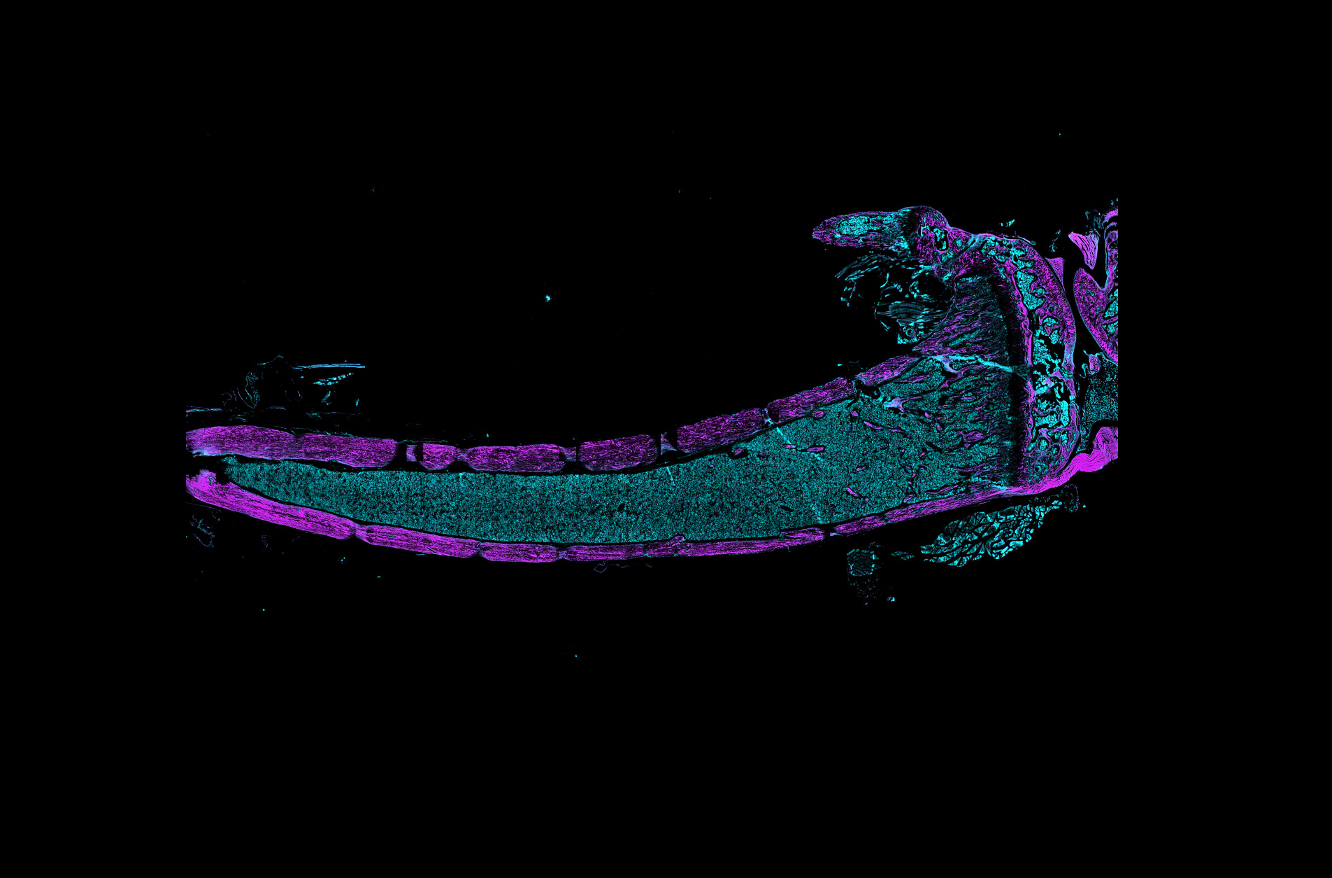 ISBM Imaging Contest Winner 2020
PhD student Martha Blank
Second Harmonic Generation imaging of a longitudinal section of a mouse tibia! No antibodies or staining, just making use of the amazing principle of auto-fluorescence of collagen molecules when excited by photons
ISBM Imaging Contest Winner 2020
Dr. Dzenita Muratovic
Synchrotron micro-CT images of bone microstructure (gray), osteocyte density (pink) and vascular channel density (red) of trabecular bone reconstructed into 3D computer models separately and conjoined